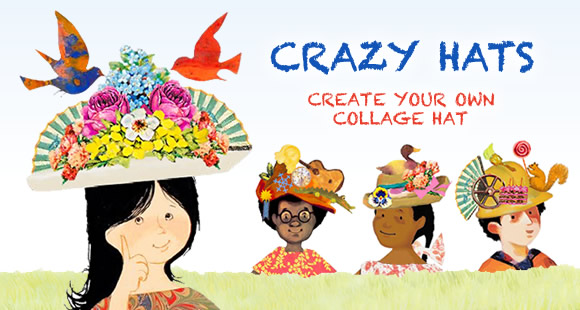 The Keats Foundation recently launched a game I worked on, "Crazy Hats". It's a dress-up toy where you chose a character from one of Ezra Jack Keats books, add a hat, then decorate it with items selected from his books. It's inspired by his gorgeous children's book "
Jennie's Hat
", the story of a girl whose Sunday hat is decorated with flowers and lace by helpful birds.
Decorate your own hat now!