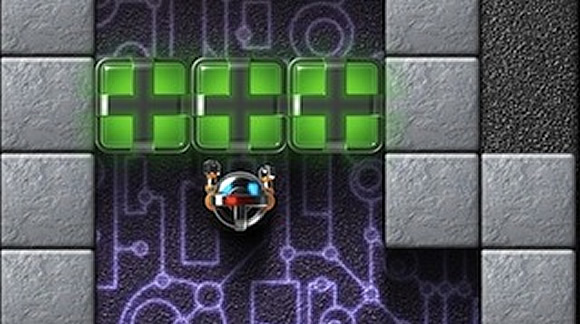 The Heist is a beautifully designed collection of different puzzles for iOS . It contains four puzzle types, most consisting of sliding pieces. The structure of the puzzles will be familiar to many users because they borrow elements from other games, such as ThinkFun's Rush Hour
and square sliding tile toys. But the game is rendered so beautifully that it brings it all to a higher visual level, making it satisfying both to the mind and the eye.
As you proceed in the game the puzzles get more challenging, but you may jump from different types whenever you'd like. Ultimately you need to solve a full set of puzzles to unlock the "vault", opening up yet another set of exercises for your brain. Available for iPhone and iPad.