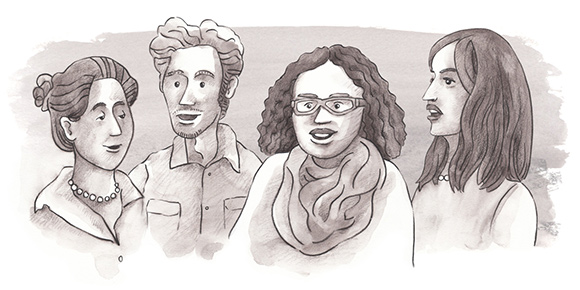 Late last week I attended a book launch panel discussion put together by the
Game Based Learning
Meet Up group in NYC. The book is "
Learning, Education and Gaming
" and the panelists were some of the authors of the book: Elena Bertozzi, Ethan Hein, Gabriela Richard and moderator Karen Schrier. It was a great talk covering many different aspects of how to bring games into teaching environments.
More